Sexological Bodywork is somatic, erotic education that supports deep embodiment and the transformation that can come through that. I provide a unique opportunity to explore issues that have historically had very little context for expression, let alone tending and healing. The goals and intentions of our work together are determined by your unique needs, desires and capacity. I do believe that life doesn't give us more than we can handle, and intrinsic to that is the fact that we are not meant to handle these most delicate challenges alone.  
Who I work with:
Your primary and longest erotic relationship is, and will always be, with yourself. Since you're going to be in this relationship for as long as you walk in your body, you might as well get to know how it works, what it has to say, how to serve it best so it can optimally serve you and the life you want to live. Unfortunately, most of us have a lot of pressures to deny and ignore what our bodies have to say. The good news is, our bodies are pretty much always speaking to us, and they won't stop until we listen. My erotic and somatic fluency are at your service, to not just translate, but to help you learn the language of your own body and build a lifelong joyful and pleasurable relationship of thriving in wholeness!
Because our work is so deeply personal, one-on-one sessions are the primary structure. If, during our work together, it would be helpful to bring a partner into session(s) for learning together, that is most welcome.
I work with people of all ability, gender, sexual identities and preferences. I'm kink, poly, tantra and sex-worker aware, accepting and warmly welcoming.
My approach is informed by tools of mindfulness, somatics, transpersonal & archetypal psychology, Internal Family Systems model, Deep Ecology, Tantra and Taoist techniques and modern energy medicine. These sessions are both informative and experiential, as you will be guided in communication, breath, movement, sound, self pleasure and erotic touch.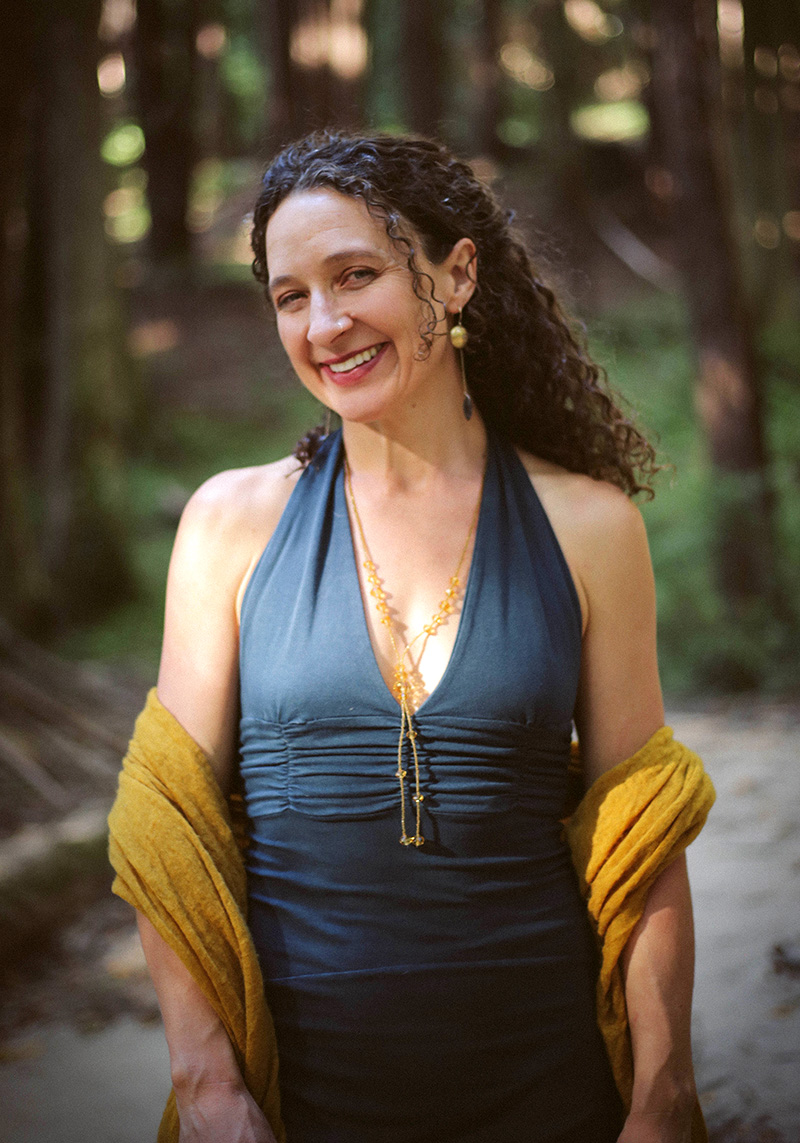 Sessions could include:
Experiential coaching to help you access your own experience
Learning vital communication skills to engage with your desires and boundaries
Arousal mapping & body awareness exercises to unlock places of numbness or unknown sensitivity
Erotic massage & trance – active receiving where your breath, movement & sound expression are incorporated to engage the innate wisdom of your own body
Pelvic release bodywork to assist release of physical, emotional, psychic and energetic trauma
Orgasmic yoga & masturbation coaching to guide your authentic self expression
Contained and consensual exploration of power dynamics
Archetypal expression and embodiment

We can't undo the negative experiences of our past...
but we CAN create new imprints,
release harmful beliefs and patterns,
and open to vast new possibilities for intimacy & pleasure.
Where/When/How sessions happen:
I am available for sessions via video call from anywhere or in-person in Murphys, Ca and my home-base retreat space near Mountain Ranch, Ca. 
While one session can certainly instigate some big changes, I recommend committing to a minimum of 3 sessions, and will say that those who prioritize their erotic journey for at least a few months see the most dramatic and lasting transformations.  
Combination video/in-person packages are available, which include the best of all I have to offer, keep the momentum of work going when we can't meet in person, with some added convenience of meeting from the comfort of your home.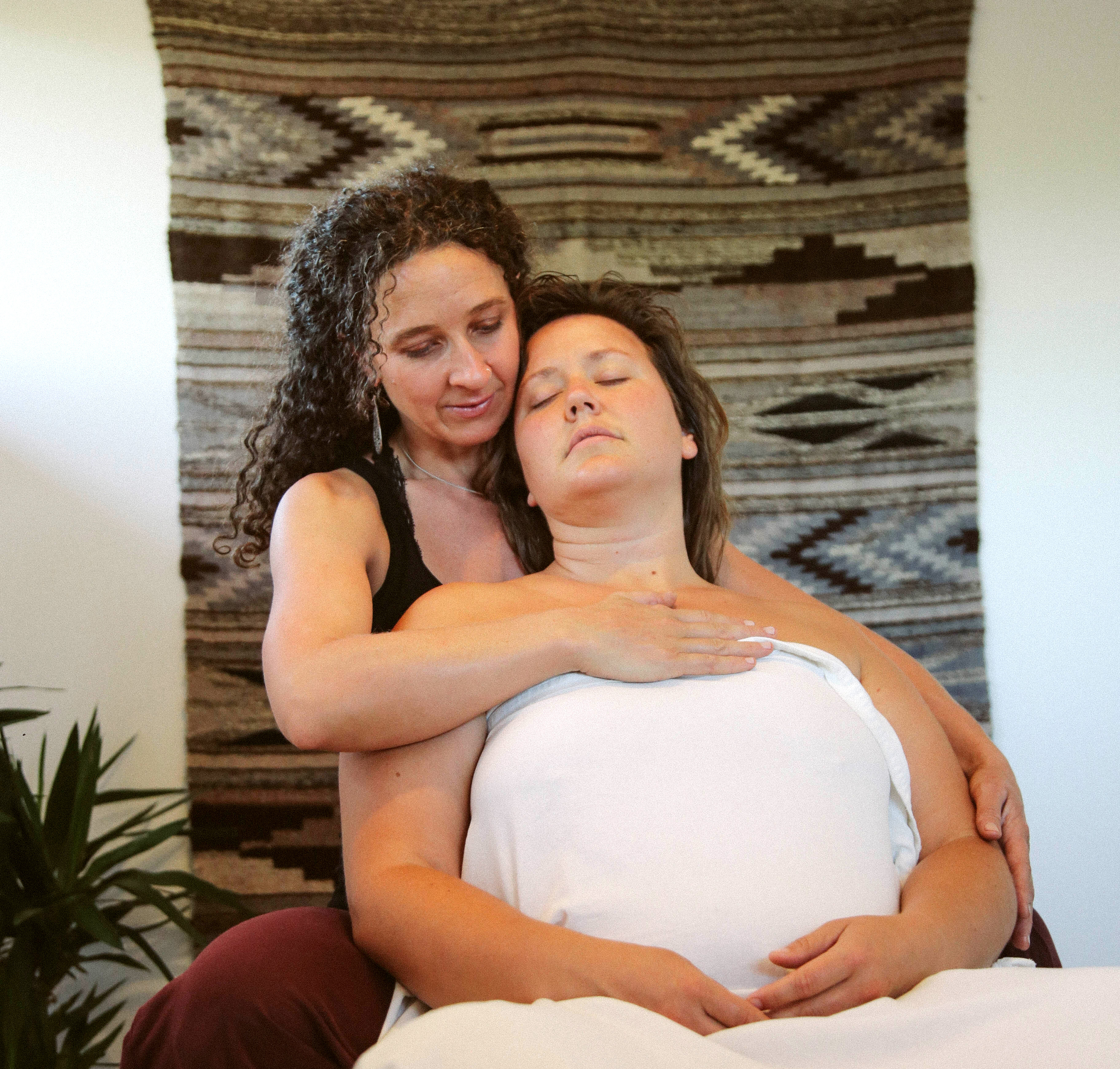 "Kait is somehow profoundly gentle and loving fierce at the same time…"
"Kait is that rare healer who offers such an outpouring of love that one's own heart opens in response. Her very presence is calm and profoundly loving, and she holds a strong, protected, sacred healing space. During our sessions, I felt bathed in her steady, delighted energy. She approaches the work with curiosity, levity, joy, and groundedness. Kait deftly holds space for very complex feelings and emotions; she is somehow profoundly gentle and lovingly fierce at the same time. She has helped me to look deeply at my blocks to intimacy, and to slowly but surely flower open to be able to accept love in ways that were, previously, terrifying to me. Her wisdom and love helped me to to create a foundation of inner safety inside myself that has allowed me to slowly unfurl into deeper relations with the men in my life. "      ~Rachel,  San Francisco, CA